CONTACT
US
---
Address:
Community Cats Coalition
P.O. Box 1761 Berlin, MD 21811
Business Hours:
Please remember that we are an all volunteer group. We receive calls every day from the public concerning cats. We will make every effort to respond to your call as soon as we are possibly able. Every call and every cat is of the utmost importance to us. Call 443- 909-8047 or send us an email to communitycatscoalition@gmail.com
BECOME A MONTHLY SPONSOR.
Donate monthly to help Community Cats Coalition - $10, $20 or $35 per month.
---
GIVE A ONE-TIME DONATION
DONATE
We rely solely on the kind donations of the public to help us continue helping these precious innocent cats and kittens. Without you we couldn't continue to operate.
Community Cats Coalition is a non-funded, all volunteer run effort that is dependent on donations to sustain its operations. CCC is currently accepting monetary and in-kind donations to help support our rescue and outreach projects in the communities. We are also currently seeking fiscal support for specific TNR projects and actively looking for veterinary partners for reduced cost services and medical supplies.
PLEASE CONSIDER BECOMING A MONTHLY DONOR! With the winter months coming, CCC will be working hard to make sure that the stray cats of our community have adequate shelter and food to survive the cold weather. Your donation will go directly to helping these cats in need. Please consider a one-time donation, or better yet, becoming a monthly donor!
Donate here.  
Car Donation Community Cats Coalition
Donate your car, boat, truck, RV, Jet Ski or snowmobile to Community Cats Coalition and receive a tax deduction. This no cost, no hassle process begins when you contact our fundraising partner, Donation Line LLC at 877-227- 7487. Make sure to ask for our extension 3229. Or you can click here "Donate Car" to donate online now.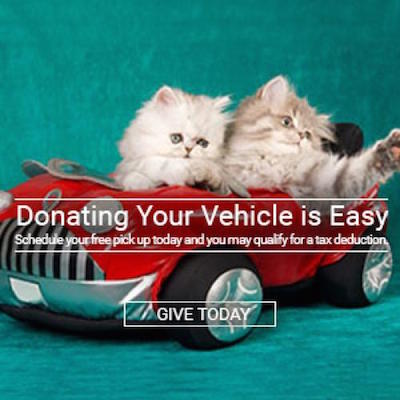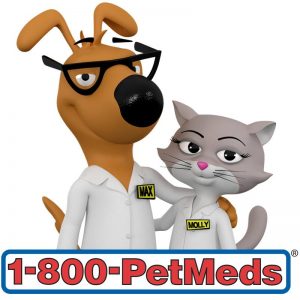 Shop at AmazonSmile & Amazon will donate make a donation to us! Just click on the link!https://smile.amazon.com/ch/46-0784143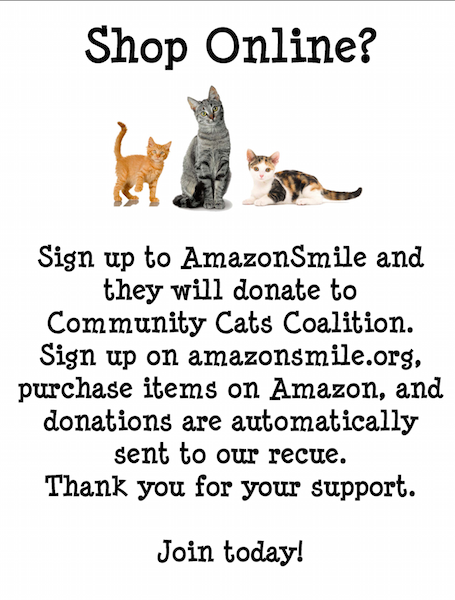 CCC is a registered 501-(c) 3 non-profit organization. You will receive a tax-exempt donation receipt for tax purposes. We are a 100% volunteer organization and all funds go to our programs. You can make a difference!
BECOME A MONTHLY SPONSOR.
Donate monthly to help Community Cats Coalition – $10, $20 or $35 per month.
GIVE A ONE-TIME DONATION
Spay It Forward!
If you prefer, a donation can be mailed to:
CCC
P.O. Box 1761
Berlin, Maryland 21811