CONTACT
US
---
Address:
Community Cats Coalition
P.O. Box 1761 Berlin, MD 21811
Business Hours:
Please remember that we are an all volunteer group. We receive calls every day from the public concerning cats. We will make every effort to respond to your call as soon as we are possibly able. Every call and every cat is of the utmost importance to us. Call 443- 909-8047 or send us an email to communitycatscoalition@gmail.com
BECOME A MONTHLY SPONSOR.
Donate monthly to help Community Cats Coalition - $10, $20 or $35 per month.
---
GIVE A ONE-TIME DONATION
SERVICES WE OFFER
LOW COST SPAY/NEUTER CLINICS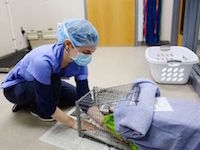 We offer low cost spay/neuter services. We will trap, transport, fix, vaccinate and return your cat(s) to you. Your cat will receive a rabies shot, distemper, nail trim, ears cleaned/ ear mite treatment, worming & pain medication. If your cat(s) is feral they will have their left ear tipped. This is done while they are still in surgery & does not hurt them. It is the universal symbol that the cat is fixed and vaccinated.
WAIT TIL EIGHT/FOSTER CARE TRAINING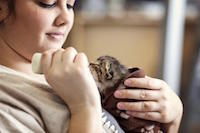 All rescue groups like ourselves are overwhelmed with too many kittens. If you find a kitten we will assist you in caring for him/her until they reach 8 weeks of age. We offer supplies & the training & care for you to do this yourself, until the kitten can enter our "Kitten Program".
Kitten Program- once the kitten(s) have reached a certain weight & have had their first distemper shot & are in general good health, they will enter our "Kitten Program" where they will be fixed and put up for adoption @ Petsmart in Salisbury, MD.
FERAL CAT AWARENESS AND ASSISTANCE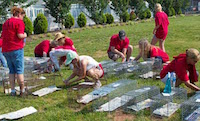 If you are feeding ferals and need help please contact us. We will help you get them fixed and vaccinated. We can show you how to set up shelter & feeding stations for them. We can also show you how to start socializing any kittens you may have.